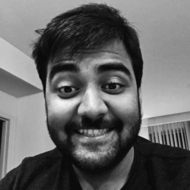 Greetings! I'm Sahil Shetye, an IT Software Engineer.
I love all things Related to web Development and Backend Development.
I am recent Graduate of UIC and currently working at a startup Lanzatech. I love working on different Languages. My recent interest include Bioinformatics, Web Development, Backend Development and anything related to world of internet.
Have a look at some of my working projects.
For more check out my academic & professional Resume.